Last week, I took off from my WLW post to focus on the holidays and enjoying time with my family. Just a head's up, this will probably be happening again during Christmas. I'm one of those bloggers who finds it very important to find balance with staying connected and unplugging occasionally.
So how did you do over Thanksgiving? I would have to say this holiday takes the cake for being the most detrimental to any weight loss program!
But then again, it's a good exercise to realize this is not just a "diet" — it's a LIFESTYLE CHANGE and holidays happen… each and every year!
So I did the best I could to follow my plan but I sure did indulge a bit (in MODERATION). Portion control is everything!
So as of this morning's weigh in, I'm down a total of -41 pounds since starting my weight loss journey on September 14th, 2013. I really feel great about that!
As my next short-term goal, I'm shooting for -50 lbs of total weight loss by Christmas as a gift to myself. 9 more lbs to go in 3 weeks? I got this!
What are your weight loss goals?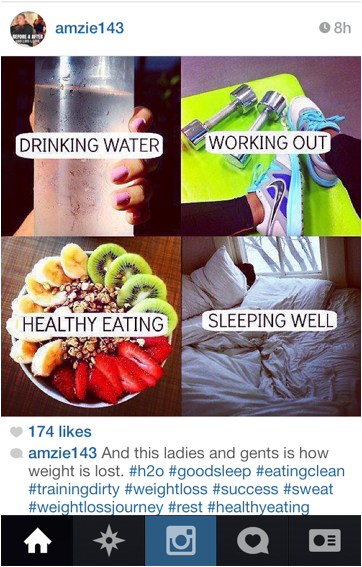 For today's post. I'm sharing: a few easy grocery store swaps for weight loss. These are some of my favorite products on the QWLC plan to cook with and eat.
Quite honestly, these 3 products are my cooking staples. When you're on a weight loss plan – you MUST cook for yourself… I've really enjoyed learning how to cook with my weight loss goals in mind.
PAM Cooking Spray (Original) is the ONLY cooking oil I am able to use and I love it.
Mrs. Dash has so many great kinds to try. I recently picked up their Fiesta Lime version and it's so tasty. Great for when your taste buds are craving some spiciness. On the plan, I'm able to use any seasonings that don't include salt or sugar.
Morton's Lite Salt is very important, though. ½ a teaspoon is required daily. Always salt your food after cooking.
LOW CAL bread is one of easiest swaps to make. I recommend Nature's Own 40 cal per slice OR Sara Lee's new 45 Calorie & Delightful 45 calls per two slices.
Light Margarine for your daily fat serving (1 tbsp.) – I almost always spread this on a piece of toast for my buttery bread fix that most of us women tend to crave.
I hope these tips help! These are easy switches to make to help you cook and eat healthier. Have you tried any of these products?
What are some grocery store/cooking swaps you've made?